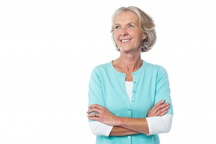 Unless we die prematurely, we all get older and experience the effects of aging, but most of us are aging too fast and poorly. Most people have large gaps in their planning, if they have a plan at all.
Public health and medicine provide a misleading perspective when they inform the public using risk of death or illness related to behavior. Risk factors are useful when performing research but leaves out the ongoing damaging process. Risk implies that you will feel healthy until you suddenly fall over with a heart attack. It omits that you will feel like crap for a decade first. How many people do you know who felt bad and looked bad for many years before they were diagnosed as diabetic?
For example, diabetes creates a risk of kidney failure but a high A1C (http://diabetes.niddk.nih.gov/dm/pubs/A1CTest/) causes ongoing cumulative vascular damage effecting not only your kidneys but retina, nerves etc. You are losing vision and balance well before you ever become diabetic.
A1C is actually a measure of glycation which damages your proteins including enzymes and stiffens the collagen fibers that hold you together. Glycation adds to the low level inflammation that increases your pain and the rate your joints degenerate. Look at the document below for more information.
The point is, when we view the effects of our behavior as risks, even if they are risks of death, we eventually dismiss them. "Familiarity breads contempt." The cat continues to cross the road because he has never been hit by a car... yet.
What we miss is the ongoing damage that cruds up what should otherwise be a good life with graceful aging.
We need to live as good cultural examples for our grandchildren by making good choices today.
In our office we work with nutrition to an extent but
refer to others
for the more time-consuming training.
At RCS, we focus strongly on pain relief and function with accurate diagnosis, manipulation and corrective exercise.
If you don't want to be bent over with a hump, unable to stand straight with neck, back and hip/knee pain; fix your posture now. You need to work on joint range of motion, alignment and stability / balance.
What most people think of posture is good static alignment of all the joints. You are standing or sitting straight, maybe walking. There is more to it than that. You need stability, which means having a controlled base or core to move from. You also need to maintain good balance and proprioception so that you know where you are along with your relation to all your parts.
When all of this is not working right you can be injured traumatically but definitely will be over-stressed with more fatigue, aches/pains, and repetitive stress injuries like tendinitis. If you are an athlete you will not recover and be able to train as well. Athletes are particularly difficult in that they have learned to compete with a particular posture and form even if it is not perfect. Improvements will change technique and temporarily impair performance, which is discouraging to someone who's image depends on performance.
If your head and shoulders are forward and your chest is down, you not only look old but your joints are degenerating, you fatigue faster and have more aches/pains (this postural imbalance is often referred to as upper crossed by PTs and chiropractors).
If your hips are flexed when you stand, your lumbar spine has to arch and extend for you to stand up. Your hip flexors will be short along with your low back muscles and the opposing abdominals and gluteus will be weakened. This is often referred to as a lower crossed posture. People often have both upper and lower crossed postures. Computer work and driving promote these.
Loss of balance, stability and strength have been implicated in falls in the elderly. If you want to spend the remainder of a short life in a nursing home, just fall down a lot until you are sufficiently injured. A hip fracture is a serious injury, especially if you are elderly. If you are falling or not stable or strong, work on it!
Most of us have learned to ride a bike or play a sport. Just because you are out of shape does not mean that you can't relearn and retrain. You may have to work around some painful damaged parts, but it is still doable; you just need to begin, persist and not become discouraged. You may need outside help but you have to remain responsible and in control.
Image courtesy of stockimages at FreeDigitalPhotos.net