Why Sports Chiropractic?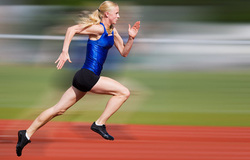 Your body is an integrated whole. Each part affects all of the others and is coordinated by your nervous system. Once injured or in pain your body automatically attempts to compensate by moving differently. These abnormal movements and imbalances become habituated and frequently do not reverse even after the pain disappears. If not corrected with effective rehabilitation, then unstable altered movement patterns begin a degenerative cycle in which joint and other damage occurs which interferes with nerve control causing further damage and pain.

Your spine protects your central nervous system and provides flexible stability for your body. Its optimum performance is essential for all activities. This is why Sports Chiropractors have such a strong focus on improving athletic function.

The sports medicine approach to injury has proven to be more effective at getting injured workers back to work as well as athletes back to play. It is equally applicable to the average person injured and unable to perform their chosen activities.
We have all seen examples of athletes injured on the field who are immediately treated employing a team approach in the immediate stages and extending through rehabilitation and back to play. Their time is worth money. Their lives are important and so is yours.

The same approach works for our patients. Once the immediate crisis is handled, active treatment is best begun very early.
Setting goals for safe, rapid return to activity is critical. Matching each patient's capacity and motivating them makes all the difference in my practice. Occasionally some type A's and athletes have to be slowed down to a safe rate but most need reassurance to move forward and engage.

Setting positive goals of returning to activities that are important to you can be as important as the care you receive in getting the most out of the placebo effect and managing your psychology to assist in healing.

It is important to begin treating an injury or correcting a problem as soon as possible.
As stated above, the longer you wait the more your body compensates and the more difficult it is to return it to normal function. Injured workers return to work much sooner when they begin treatment sooner. The same is the case with any other injuries but we often put off dealing with them too long.

I often have patients wait months to years before getting around to dealing with it and coming to see me. It is reasonable to wait a bit to see how you are recovering but if it is obviously severe or it has been over a week without significant improvement, you need to be checked out, preferably by someone who does not have an economic stake in performing surgery.

In acute injuries our initial actions are oriented toward pain relief, protection against further injury and facilitating tissue healing but active care needs to be introduced as soon as tolerated. This is where the chiropractor or physical therapist can have a big impact by individualizing therapeutic activities that the patient can utilize. These may extend from pain-free mobilization to corrective exercises that are challenging but not overwhelming.

Repetitive stress injuries require a bit different approach than acute or even chronic trauma. Occasionally it is sufficient to simply back off the intensity by 25 to 50% perfect form or ergonomics and gradually increase back to where you were. This works well if you have simply overextended a bit.

The problem is that most of the time the over-use / repetitive stress injuries are the result of poor mechanics or movement coordination. Even if you allow your body to toughen and tolerate it better, the biomechanics are less efficient and can result in degenerative problems down the line. If you are a competitive athlete it can limit your peak performance due to inefficient compensations. The bottom line is that it pays to correct or at least improve the cause of the problem even if you don't do a perfect job of it.

For most patients a team approach is practical, bringing in whatever special skills that are needed. This may be as simple as including a massage therapist for cost-effective recovery from myofascial issues and personal trainer experienced with corrective exercises and periodized planning to strength and power training. It may be as complex as a full-fledged medical, surgical, pain management and physical therapy plan in addition to what I provide. Most often it can be kept relatively simple if the patient is able to follow their home plan but it does need to be coordinated.


Dr. Gregory is a sports chiropractic specialist and chiropractic rehab specialist.
He is also certified in Functional Movement Systems.
---