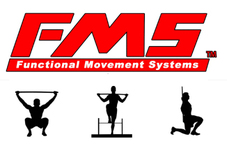 I recently insisted that a friend provide peer reviewed evidence supporting the use of a multilevel nutritional product she is involved with.
I frequently use this to discourage multilevel sales pitches, stating that I will not be involved unless they can be demonstrated to be better than placebo, alternative products and that the difference is great enough to warrant the cost and any risks.
It occurred to me that I should be able to do the same for the services in my office.
In our office we use the functional movement screen and the more extensive Selective Functional Movement Assessment (SFMA) which was developed by the same group. They allow us to determine what basic movement patterns are limited; impairing performance, draining energy, creating overstress injury and risk of traumatic injury.
The assessment can be used to direct appropriate corrective exercise selection.
The following was written by Dr. Rob Butler and is available on the web at:
http://www.functionalmovement.com/