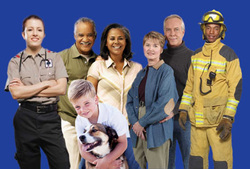 June 13 is Annual Survivor Day!
You can go to a free 4-hour seminar at locations all over central Virginia. You'll get a free survivor kit at the end!
Dr Gregory went to one of the seminars and found it to be very useful! You'll learn about:
- Basic emergency preparedness
- Food and water safety
- First aid
- Daily personal safety and security
To attend and learn more, register online at
www.survivorday.com
!