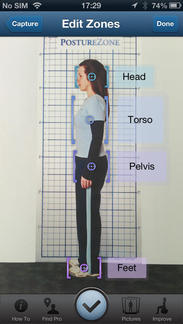 May is posture awareness month, and we want to do our part by helping our patients understand the risks of bad posture and help them improve!
Because of the extent most of us are on computers and mobile devices, I'd like to provide some resources that will help you develop good ergonomics while on your electronics.
UVA Environmental Health and Safety
This is a great website for information and help! Pay special attention to their list of exercises for computer users, stretch breaks, and their treatise on sitting versus standing at a computer desk.
OSHA Computer Workstation eTool
This will give you great tips to improve your workstation. It helps you identify problems in your current workplace and suggests methods and resources for improvement. Go here for great pictures and guidance!
CU Ergo
The Cornell Human Factors and Ergonomics Research Group has a bunch of guides for workplaces. They are also a good resource for recent research literature.
PhysioAdvisor.com
has a good post explaining the risks to your posture while using mobile devices, and provides some tips on how to reduce your risk.
Now that you've learned new techniques to help you maintain good posture while on a computer and mobile device, t
ake part in Posture Month - come into the office for your posture analysis!