Now Accepting New Patients!

Call us now at (804)288-0582, and mention this offer and receive free Selective Functional Movement Exam, with free corrective exercise training. No commitment for further treatment. The SFMA is a sophisticated breakdown used by chiropractors, physical therapists, and certified athletic trainers, to analyze how the body works together as a unit. If you have any additional questions, please give us a call!
Welcome to Richmond Chiropractic Solutions!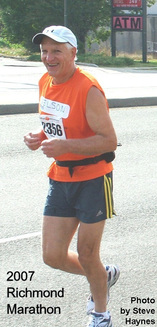 As a leading Richmond Sports Chiropractor and Strength and Conditioning Specialist, Dr. Gregory is dedicated to helping you achieve your performance and wellness goals. He is also a Chiropractic Rehabilitation Doctor, trained to help you return to the activities you have been missing.
With over 25 years of experience as a chiropractor in Richmond Virginia, Doctor Gregory has treated many patients with problems ranging from
carpal tunnel
and
tendinitis
to
scoliosis
and
headaches
, from
whiplash
to
sciatica
. His patients have experienced excellent success with these conditions and many others.
Our office is committed to bringing you to better health through
Strength Training
, Functional Movement Training, Muscle Energy Technique, Deep Tissue Therapy
and
evidence-based Chiropractic care.Richmond Chiropractic Solutions is conveniently located at:
2004 Bremo Rd, Suite 101 Richmond VA in the Richmond Medical Park near the corner of Broad Street and Bremo Road.

Call 804-288-0582 for an appointment!Early morning and evening appointments are available!
---
---